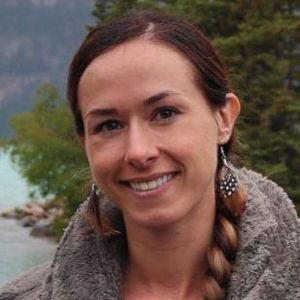 Elaine Connolly
Alpha 3 Marketing Group
Marketing Director
Ogden, UT
About
After graduating from Utah State University in Graphic Design, Elaine joined a national engineering firm where she grew to oversee all brand and marketing efforts. It was there that she developed a true niche for creative marketing at both the local and national level. For the past seven years, she has managed a wide variety of print and digital design projects, event planning, social media, search engine optimization, and search engine marketing. These experiences have led her to pursue a graduate degree in Business Administration, allowing her to continue to offer superior service to Alpha 3 Marketing Group's clientele. "Since childhood, creativity has always been my strength and I feel lucky to say I work in a field that I enjoy," says Elaine. Creative marketing goes beyond your typical ad campaign and will deliver tangible results to your business' bottom line. When she runs out of creative juices, she finds herself enjoying time with her small zoo and enjoying the beautiful outdoors of Utah's Wasatch Back.
Skills
Marketing
Graphic Design
Web Development
Alpha 3 Marketing Group
Alpha 3 Marketing Group specializes in revenue generation and business strategies through various marketing channels and methods. Serving as or in conjunction with your marketing team, our marketing consultants are trained in areas such as graphic design, website design, search engine optimization, search engine marketing, business strategy, social media, data analysis and more.
Area of Focus
Revenue Generation
Digital Marketing
Web Design