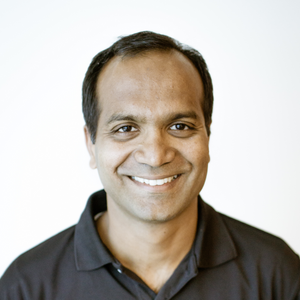 Karuna Ammireddy
Pype | Start Projects Faster and Finish Stronger
Co-Founder & CTO
Chantilly, VA
About
As a CTO of Pype Inc, Karuna is responsible for overall product development, operations and technology growth. Karuna brings more than a decade of experience building simple to complex software systems with teams of various sizes . A computer science graduate of University of Florida with an MBA from University of Maryland, Karuna was always an Entrepreneur at heart. While working on software development, he successfully executed few real estate projects as well. With an entrepreneurial spirit and a passion to build a company from ground up, Karuna Co-founded Pype Inc in 2013. In addition to his role as a CTO of Pype, Karuna is an avid runner, swimmer and a field hockey player.
Pype | Start Projects Faster and Finish Stronger
Founded in 2013, Pype provides software solutions for the construction industry. Pype's products have been used on over thousands of construction projects nationwide using artificial intelligence and machine learning to simplify tedious processes in the planning stages of construction projects. We are dramatically changing the way certain business processes in the construction industry are handled using our software and have been called by top GCs, "game changers"​. Our proprietary and industry-leading specification automation software for GCs, A&E firms, and owners is a web-based specification identification platform that takes project specs and uses patented machine-learning to pull your project submittals and generate a submittal registry in less than 10 minutes. Our Pype Closeout product automates your entire closeout process, reducing the amount of manual labor and time involved in a typical closeout. Top ENR 400 companies use AutoSpecs and Closeout on over 3,500 projects coast-to-coast to streamline and standardize their processes, resulting in a higher level of quality assurance, standardization, and efficiency.
Area of Focus
Construction
Artificial Intelligence
Enterprise Software